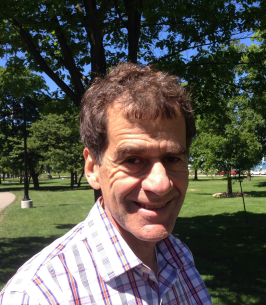 Bob Ruxin '76
It is with heavy hearts that we note the passing of Bob Ruxin, past PANE President and longtime leader of PANE. Robert "Bob" Ruxin died peacefully Sunday morning, July 17, 2022, in the presence of his loving wife, Peggy Shukur; children, Scoop and Tally (Erickson), Ali, and Talia; sister, Suzanne Fin; and a 14-1 Yankees win the night before.

Bob was a proud journalist and athlete growing up in Cobleskill, NY. He was deeply loyal to his family, his friends, his teammates and his fellow Tigers. One of the highlights of his time at Princeton University was the opportunity to hone his love of writing under the tutelage of John McPhee, a lifelong friend and inspiration, who considered Bob a member of "Phi Beta Football". After relishing his time at Princeton, where he was Chairman of the Daily Princetonian, he went on to Harvard Law School. He was the author of "An Athlete's Guide to Agents", and then began a long career in the sporting goods industry, working for Dick Kazmaier, fellow Tiger.
We will always treasure his enthusiasm and his enormous contribution to PANE.