PANE
Virtual Trivia Night
One of a repeating series of events.
The hearty group of PANE trivia teams has been taking a break to rest up and study for a new round of competitions in the fall. We are now ready to resume! We will initially try a new monthly schedule but may make it more frequent if people so desire.

A virtual trivia night is a casual event where people gather online to answer trivia or general knowledge questions. You can play as an individual or as a team. The questions are broken into sections: music, sports, entertainment, history, geography, etc. At the end of each section, we give the answers and total up correct scores. (Yes, the Honor Code applies. No researching answers.)

The individual or team with the most points at the end of the night wins. He/she/they shall be wrapped in glory and general adoration. There might even be PANE branded swag to commemorate the victory.

Recently we have been enjoying quizzes created by PANE members that often focus on Princeton or New England-related trivia. If you would like to volunteer to create a quiz, please send an email to pane.quiz@gmail.com. The first quiz will be created by Charlie. Next month will be Ed and Nancy.
Libations are encouraged but not mandatory. Last weeks winners: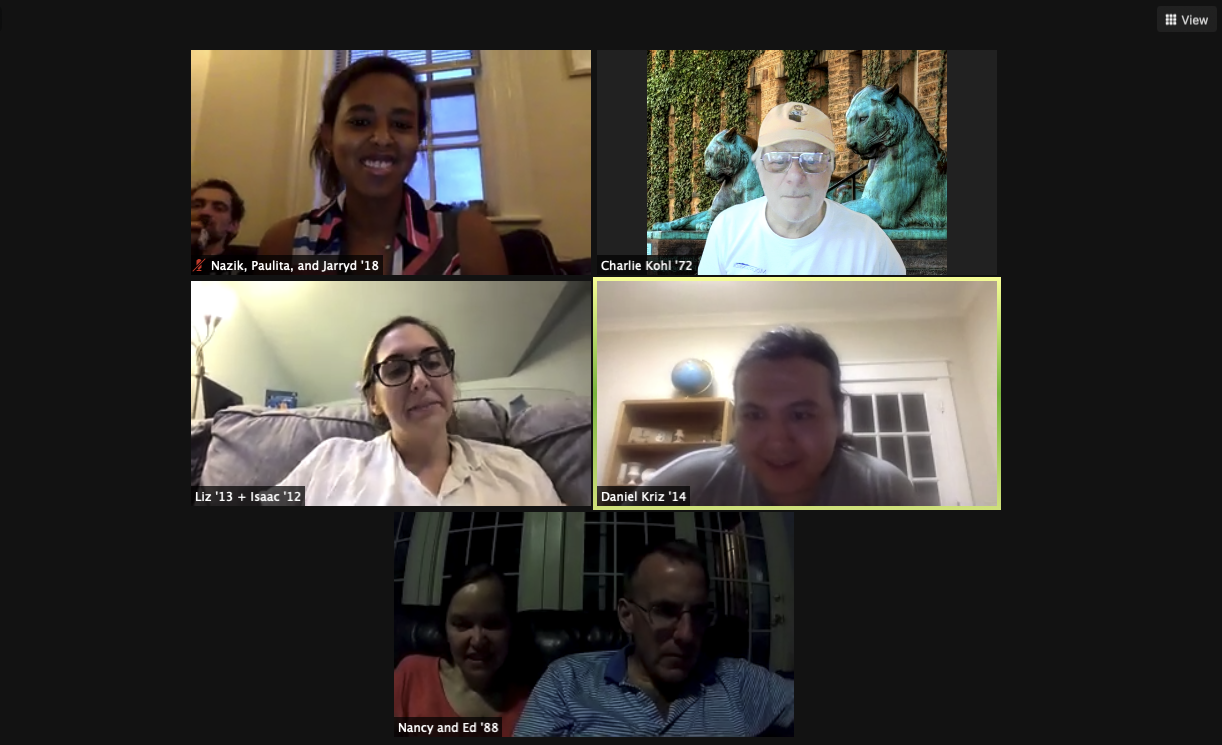 Zoom Meeting Link: Use the link sent in the last PANE Events email or use
Meeting ID: 882 520 9318
Passcode: Your favorite college newspaper (caps and no spaces)