Events > May 2018
Featured Event: PANE Annual Celebration and Princeton Prize Award Ceremony
Tuesday, 05/8/18 at 6:00pm - 9:00pm
Guaranteed to inspire, featured Speaker Coach Courtney Banghart will share "the Art of the Possible" and the Princeton Prize winners will describe how they're changing attitudes in their communities. At the Warrior Ice Arena/Boston Landing.


---

Managing Your Career Trajectory: Finding/Creating a Fulfilling Career
Saturday, 05/12/18 at 1:30pm - 4:00pm
Explore how to Negotiate Your Life Plan with David Lax '75, Saturday May 12, 1:30 to 4:00 at Lexington Community Center


---

Princeton Club Diversity Meeting
Tuesday, 05/15/18 at 6:30pm
Lebanese cuisine @ North Cambridge Cafe Barada @ 2269 Massachusetts Ave, Cambridge, Massachusetts, 02140, (cash only)


---

Join us for a private tour of the Clarence White Exhibit at the Davis Museum
Saturday, 05/19/18 at 11:00am - 12:00pm



---

Ride Share to Reunions and Back
Thursday, 05/31/18 at 6:00am
PANE coordinating rides to campus for May 31st-June 3rd.


---

SUN
MON
TUE
WED
THU
FRI
SAT
1
2
3
4
5
6
7
8*
9
10
11
12*
13
14
15*
16
17
18
19*
20
21
22
23
24
25
26
27
28
29
30
31*
Recent Events...


Tigers in Tech: A Career Conversation at Google

06/21/18, 6:00pm
Hosted by Joe Corkery '98 at Google, Cambridge Featuring Alumni at Google

---
Join PANE Softball Team in Ivy Alumni League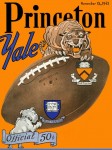 06/8/18, 9:00am
Friday evenings in Cambridge and Brookline: Season Opener, June 8.

---
Princeton Club Diversity June Meeting

06/6/18, 6:30pm
Surprise cuisine @ Back Bay Ellis L. Phillips Foundation 233 Commonwealth Avenue #2 in the Back Bay, between Exeter and Fairfield Streets

---
Ride Share to Reunions and Back

05/31/18, 6:00am
PANE coordinating rides to campus for May 31st-June 3rd.

---
Join us for a private tour of the Clarence White Exhibit at the Davis Museum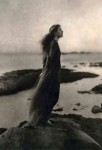 05/19/18, 11:00am
---
Princeton Club Diversity Meeting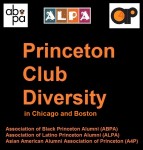 05/15/18, 6:30pm
Lebanese cuisine @ North Cambridge Cafe Barada @ 2269 Massachusetts Ave, Cambridge, Massachusetts, 02140, (cash only)

---
Managing Your Career Trajectory: Finding/Creating a Fulfilling Career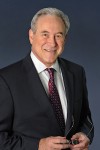 05/12/18, 1:30pm
Explore how to Negotiate Your Life Plan with David Lax '75, Saturday May 12, 1:30 to 4:00 at Lexington Community Center

---
PANE Annual Celebration and Princeton Prize Award Ceremony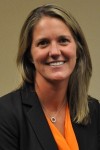 05/8/18, 6:00pm
Guaranteed to inspire, featured Speaker Coach Courtney Banghart will share "the Art of the Possible" and the Princeton Prize winners will describe how they're changing attitudes in their communities. At the Warrior Ice Arena/Boston Landing.

---
PANE Alumni Cabaret Night

04/28/18, 6:00pm
Cozy Cambridge Setting for Performances and Drinks Party

---
Princeton Club Diversity Meeting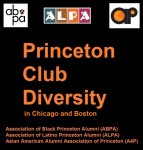 04/25/18, 6:30pm
Chinese cuisine @ Red Pepper, Worcester

---