Dr. Susan Fiske on Social Cognition
The Alumni Engagement Office has been working with multiple New England alumni associations (PAAM, PANE, PAANH, and others)

to coordinate a pan-New England live-but-virtual alumni event on Zoom. On Thursday evening, October 29, at 7:00 PM

Dr. Susan Fiske

, the
Eugene Higgins Professor of Psychology and Public Affairs at Princeton will speak on the topic of social cognition: that is, the science of how people think and make sense of one another. Dr. Fiske will discuss cognitive stereotyping and emotional prejudices that we hold at various cultural, interpersonal, and neural levels. This highly relevant subject matter will provide a terrific backdrop for Tigers from all over New England to come together and share in an educational opportunity. Please join us for this very special multiregional event!
After receiving her doctorate in social psychology at Harvard, Dr. Fiske worked at Carnegie-Mellon and the University of Massachusetts, Amherst, before moving to Princeton in 2000. Here is a link to her website: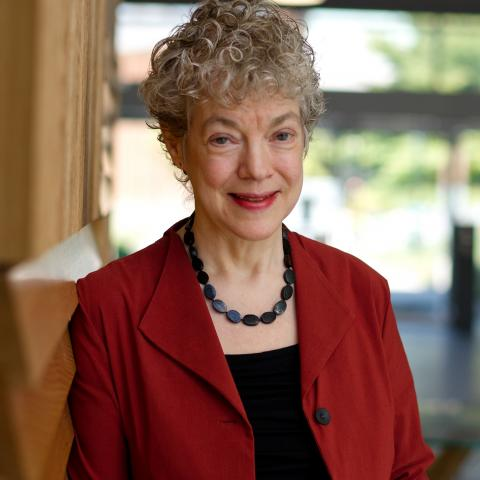 https://psych.princeton.edu/person/susan-fiske.
Pre-registration is encouraged.
Event Information
EVENT DATE:
Thursday, Oct 29 2020 at 7:00pm - 8:30pm
[ iCal ]
LOCATION:


RSVP Here...
Look Who's Coming:
Lloyd Axelrod
Mass General Hosp
David Babikian
2020
Mark Banash
PAANH
Eve Beglarian
EVBVD Music
Connie Chan
PANE
Connie Chan
PANE
Zi Chen
Dartmouth College
Jack Clymer
Cynthia Comiso
PANE
Deirdre Doherty
PANE
Suvendra Dutta
MIT
Tray Evarts
Princeton '90
Tray Evarts
Princeton '90
Melissa Galvez
BetterLesson
Jerry Garcia
'94
Barbara Geller
Princeton '72
Allan Goldberg
Aquarius Capital Corp
Allan Goldberg
Aquarius Capital Corp
Cynthia Griffin Ferris z
BBN
Andrew Hanson
PAANH
Johnson Hart
Colleen Heidorn
PAANH
Peter Heller
Rhode Island School of Design
Alexia Hernandez
Princeton
Tom Hess
Princeton '77
Greg Hohensee
PAANH
Rayleen Hu
BCG
Olivia Hurlock
Princeton '86
David Jacobs
ASTARTE
Jake Joffe
Princeton '76
Xiaobo Ke
Broad Institute
Vickery Kehlenbeck
PANE - Class of '75
Charles Kireker
Twin Birches, Ltd.
Charlie Kohl
Princeton '72
Jenny Korn
PANE
Peter Krane
Krane Consultancy Inc
Peter Krane
Krane Consultancy Inc
Akshay Kumar
Vivian L
PANE
Richard Landau
Princeton '69*73
ulla Larsen
Sara Laschever
PANE
Shara Lewis
Shara Lewis Assoc. LLC
Shara Lewis
Shara Lewis Assoc. LLC
Haoyu Li
Leslie C. MacGregor
Princeton '79
Leslie C. MacGregor
Harvard Medical School
Adam Mastroianni
'14
Anna Miller
Anna Miller
James Moffatt
Suzanne Morrison
PANE
jeffrey morrow
retired
Emily Mower
PANE
Jake Nunes
Karen Oates
PAANH
Lasair O'Callaghan
Scott O'Hearn
Princeton '90
Kristin Pados

Janine Pardo
Jennifer Pazdon
PAANH
David Roberts
Delia Saenz
Frederick Sillman
Mass General Brigham
Anne Smagorinsky
Duncan Spelman
PANE
andy steele
PAANH
Matthew Stewart
Robert Webster
Marcia Weinstein Steinbrook
Salem State University
Charles Wheelan
Dartmouth College
Jeremy Wolfe
Brigham & Women's Hospital / Harvard Medical School
Huayu Xiong
Alden Zecha
PANE
... a total of 74 guests.